Add digital signature (S/MIME + RSA-PSS + SHA256) to email in IIS SMTP Service and Exchange 2003 - Tutorial
Digital signature ensures authenticity and data integrity between the email sender and recipient. It gives the recipient an assurance that the sender is who he claims to be and the email content was not altered in transit.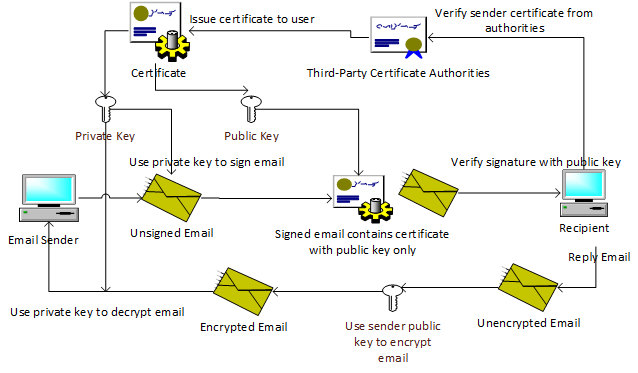 After an email was signed and arrived in the recipient's email client, the email client will verify the email content with the sender's public key and validate the certificate chain through trusted certification authorities. If the email content was changed or the certificate chain is invalid, the email client will warn the recipient.